La Petite Petra Series
La Petite Pétra is a bilingual book series for children authored by Krystel Armand Kanzki.
The bilingual books are currently available in English, Haitian Creole Spanish, Portuguese, and French.
The characters in her book series are ethnically diverse, because the author believes that ethnic diversity is an infinite source of richness of life.
Many of the skills that make up the fabric of a successful life are not often taught in school in an orderly curriculum.
As parents and educators, we rely heavily on academic curriculum to get our children ready for life. Although there has been much effort in recent years to integrate socio-emotional learning into educational curriculum, there is still space for much progress to be done to organize and enrich the curriculum of life skills in schools and outside of schools for our future generations.
By organizing these important life skills into a curriculum that touches all the important themes that are the foundation for building greatness in each of our unique ways, La Petite Petra empowers kids and parents in a profound way.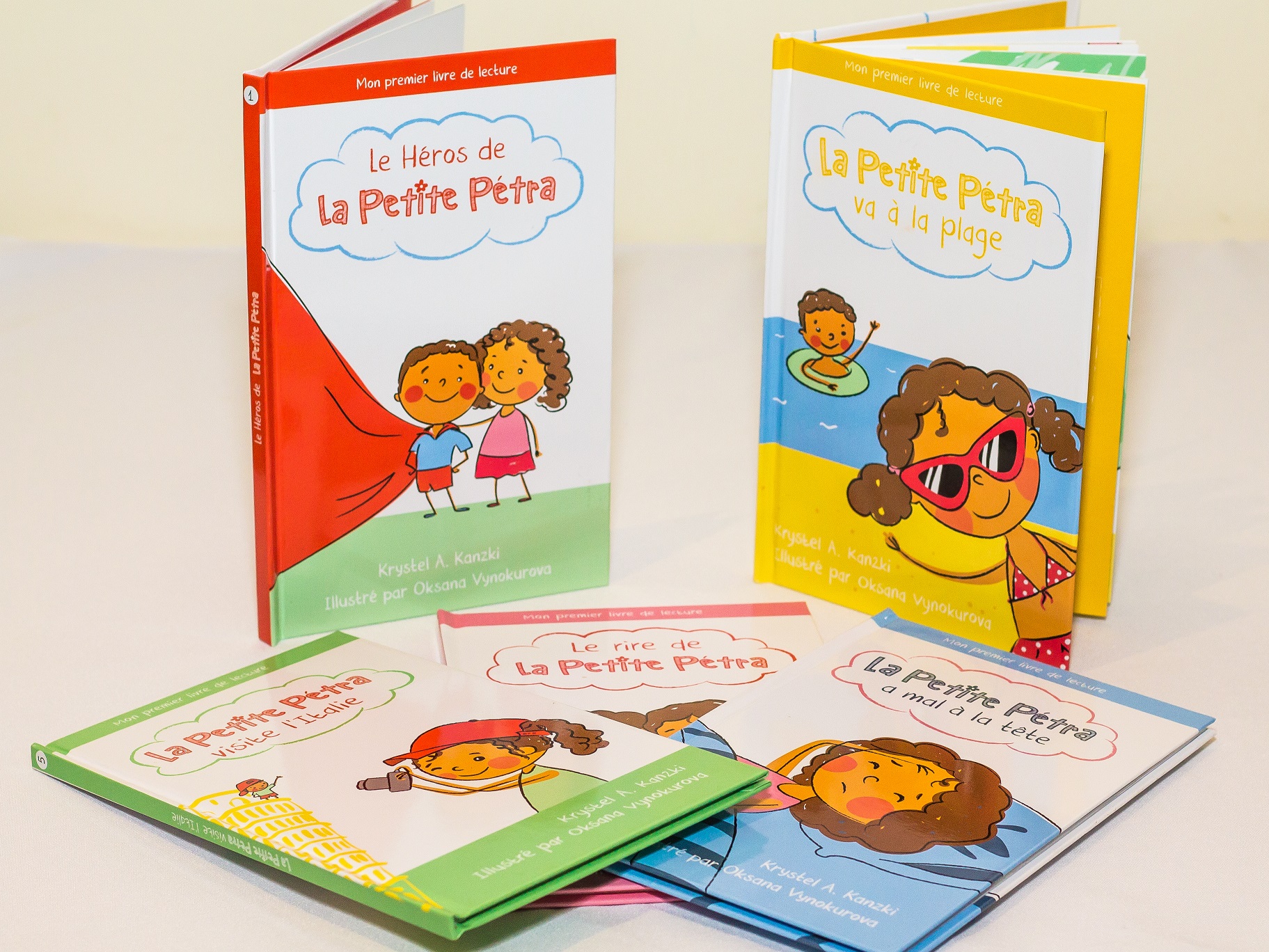 Our mission
To empower individuals of multi-cultural backgrounds to maximize their potential by developing bilingual skills, socio-emotional skills and and other important life skills that will make a difference in their success in life.
La Petite Petra is evolving to become a role model for children by teaching them key lessons about mindset and laws that govern our lives.
La Petite Petra is also a vehicle for Haitian descendants to connect back to their roots through the Haiti discovery series.