ABOUT OUR BILINGUAL PROGRAMS
The goal of  Young and BilingualTM is to accompany you and your children or students through the wonderful journey of becoming fully bilingual at a young age. The illustrations in each book are beautiful and colorful.Bilingual books are currently published in 5 languages (English, Spanish, Haitian Creole, Portuguese and French). Additional languages available on demand.
Each book is accompanied by
an animated audio eBook;
comprehension questions;
vocabulary flashcards;
coloring sheets.
We have defined five different levels for our book series:

Sing along all time favorite traditional Haitian songs with your child!

Interactive reading, ideal for toddlers, who are discovering the world

Simple sentences ideal for pre-readers, who start learning how to read (under 150 words)

Short story ideal for beginner autonomous readers (under 300 words)

Short story, which includes life lessons and cultural discoveries (under 600 words)
Our books are grouped and sold by libraries or series of books based on language, theme or concepts. Exception is made for library orders through Ingram Spark,for special or large orders.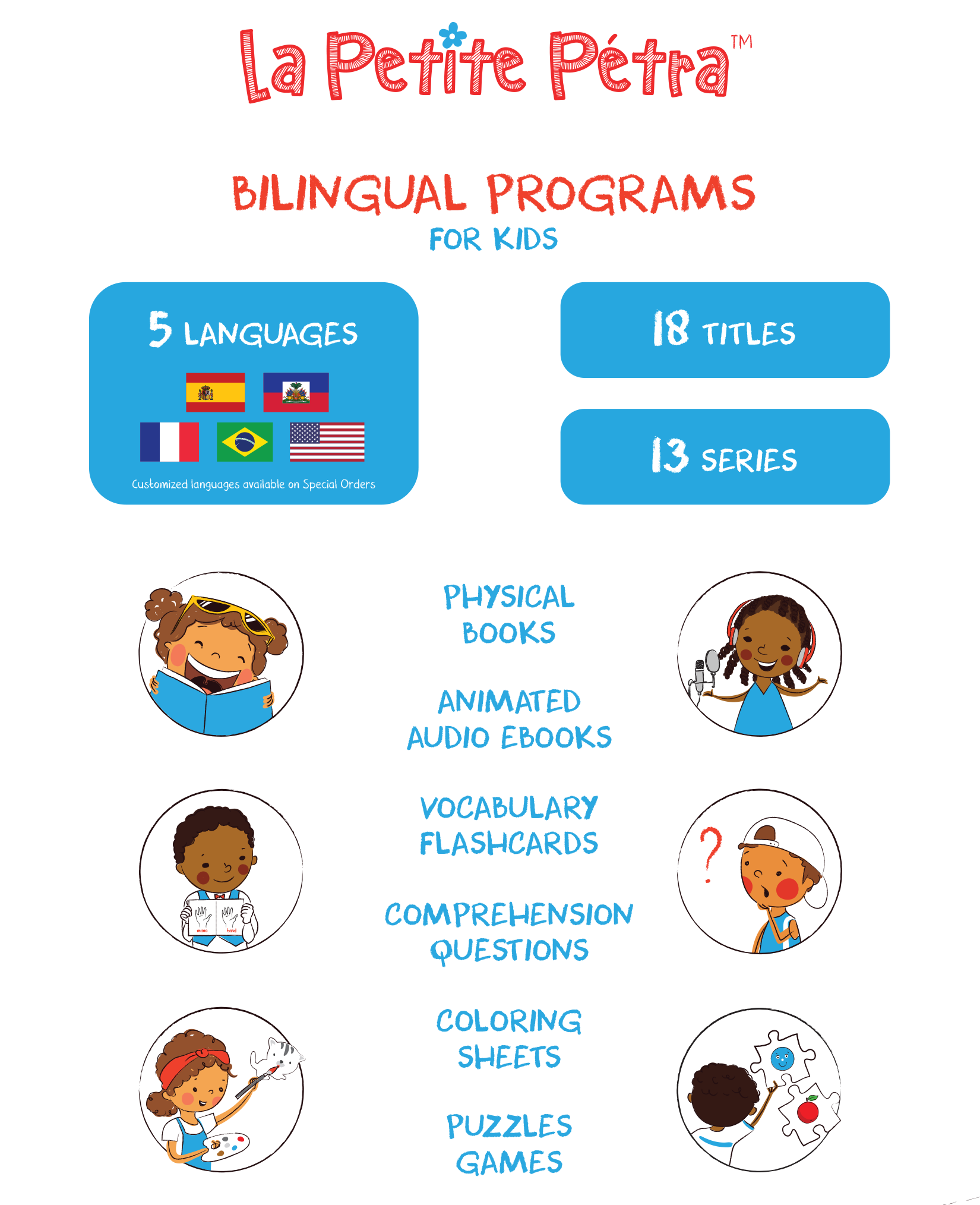 `