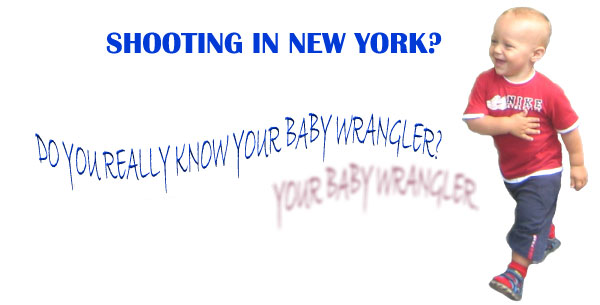 For Over 20 years
We Offer The Only Fully Accredited And Certified Baby Wranglers To The Entertainment Industry For Over 20 Years. We can get the performance you want from your child actors. Cinema World's Baby Wranglers are the finest certified registered nurses with extensive pediatric experience, who provide special comfort, safety and care to children on the set. Our Baby Wranglers can obtain medical histories to anticipate any special needs, rehearse dialogue off stage and create a wonderful environment for any child actor. Our nurses have wings and can travel…
Our Registered Nurses:
Actively Specialize In Current Pediatric And Critical Care Departments.
Maintain Advanced Infant And Child Life Support Certification.
Have Wings And Can Travel Anywhere Within 24 Hours.
Our Special Services Include:
Medical Histories Obtained To Anticipate Special Needs, Which Reduces Your Liability.
Competent Emergency Medical Care If Needed.
Expert Off Stage Dialogue Rehearsal.
We Provide Educational Activities And Interactive Play.